Three Stars International School also opened in Zaimokuza, Kamakura!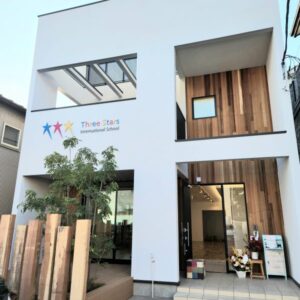 A sister school of Three Stars opened in Zaimokuza, Kamakura in November 2022!
In the historic city of Kamakura, with its mountains, sea, and rivers, we will hone children's sensibilities as Japanese people,
We have prepared the best environment in Zaimokuza, a very beautiful place, in the hope that students will play a lot in nature, feel and learn many things, and become adults who can be active in their favorite fields overseas in the future.
Three Stars International School Zaimokuza is open to children who have reached their third birthday at any time during the year.
Now accepting applications for trial lessons☆.
Please call or email us to apply!
Three Stars International School Kamakura Zaimokuza
Tell: 0467-40-5245
Email: threestarskamakura@gmail.com