Susi Albert
Year of Birth: 1982
Hometown: Schweinfurt, Bavaria
Country: Germany
Hobby: Crafting
Favorite Sport: Swimming
Motto: Don't dream it, be it!

A little about myself: I was born in a small town in Germany and have always been interested in languages and art. I grew up watching anime, reading manga and later on listened to Japanese rock music. By the time I finished high school I decided to learn Japanese. I came to Japan for the first time in 2006 as a Rotary Ambassadorial Scholar and graduated from university with a Master`s Degree in Japanese studies focusing on art history. For the past few years I've worked at a cram school in snow country (Niigata) and I'm really happy to live in an area with less snow now. I love baking, cooking, doing tea ceremony and singing.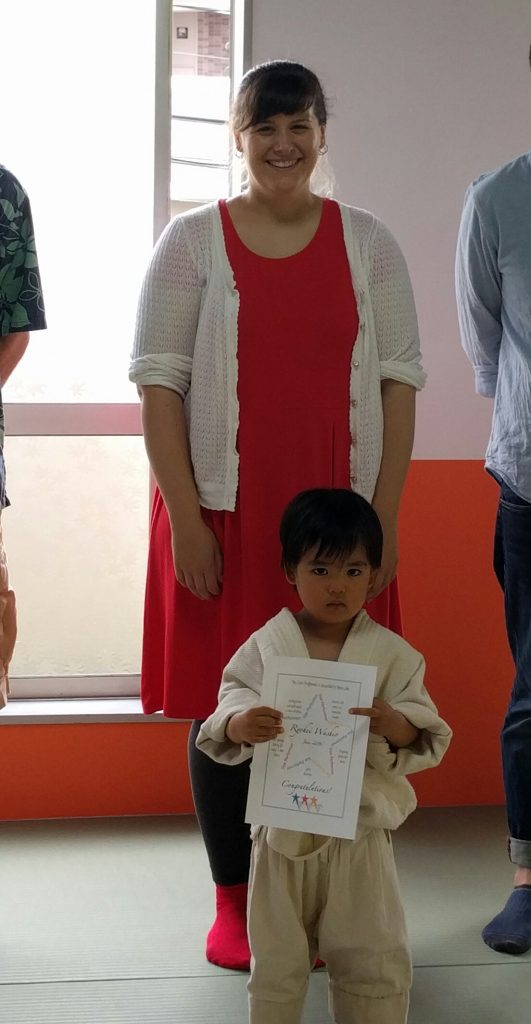 Interview
Q. What's your favorite color?
A. Pink.
Q. What's the first thing that comes to mind when I say "Pink"?
A. Hair 🙂 I used to have pink hair 10 years ago.
Q. Do you have kids?
A. No.
Q. How does that impact you at work as a teacher?
A. I try to be as attentive as possible.
Q. Has working with kids affected your opinion about having your own children?
A. It`s a lot of work but I can`t wait to have children of my own.
Q. What are three things you value?
A. Family, respect and compassion
Q. What kind of place was your hometown?
A. It`s a very industrial area with a few green spots along a big river.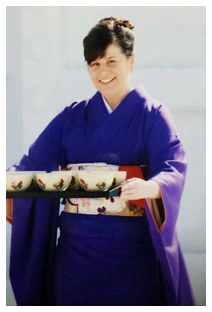 Q. What is your favorite Japanese food?
A. Sashimi (I love tuna!!!!)
Q. What is your favorite non-Japanese food?
A. Pizza.
Q. What's your favorite place in Japan outside Tokyo?
A. Niigata and Nara because a lot of my friends live there.
Q. What place in Japan do you want to go?
A. Hokkaido (in summer) and Okinawa
Q. What do you like best about yourself?
A. I think I'm very patient.
Q. What do you do on your free time?
A. Meeting my friends, watching movies, crafting and tea ceremony.
Q. What country do you want to visit the most?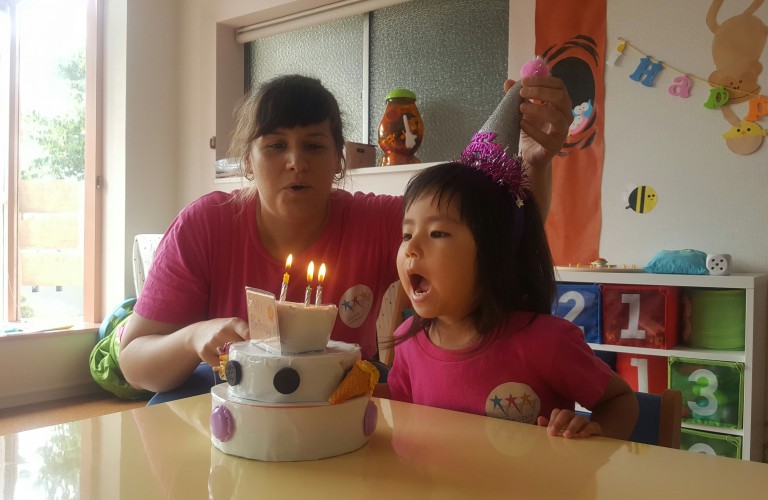 A. New Zealand.
Q. What are your favorite movies?
A. The Hobbit, Life of Brian, East is East
Q. Who are your favorite actors/actresses?
A. Richard Armitage and Dawn French.
Q. What is another field of work that is very interesting to you?
A. Jewellery designer or hair dresser…..anything that involves art.
Q. What is one thing you want to do before you die?
A. Travel all around the world and learn a few more languages.
Q. Why did you come to Japan?
A. I studied in Nara for a year and liked so much that I decided to come back after graduating university back home.