Cherry-blossom viewing at Kinuta Park on April 4!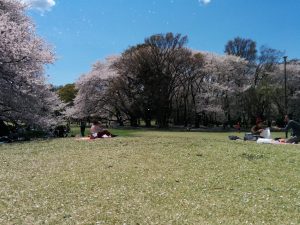 On April 4th we will be taking a school trip to Kinuta Park to view the cherry-blossoms.
It will be our first school trip, but we are excited to be able to take the children to see this beautiful annual event, and enjoy our first picnic together under the cherry-blossom trees.
We look forward to making this an annual event from now on.